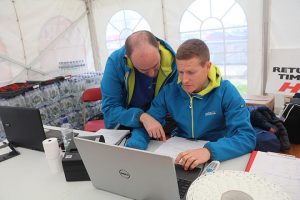 How to enter the Warriors Run
Registration details for 2021
IT IS WITH GREAT REGRET THAT THIS YEAR'S WARRIORS RUN (2021) HAS BEEN CANCELLED.  THIS IS DUE TO ONGOING PUBLIC HEALTH CONCERNS ASSOCIATED WITH THE CURRENT CORONAVIRUS PANDEMIC.  THE SAFETY OF OUR COMPETITORS, MARSHALLS, VOLUNTEERS AND STRANDHILL RESIDENTS IS FOREMOST IN OUR MINDS. 
WE ARE BITTERLY DISAPPOINTED BUT FINGERS CROSSED WE WILL BE BACK BIGGER AND BETTER IN 2022.  IN THE MEANTIME, STAY SAFE EVERYONE AND KEEP RUNNING!
ONLINE REGISTRATION OPENS ON FRIDAY 29th MAY 2020 AT 4PM
(Any changes to the date or time will be relayed here and through our Facebook Page)
In order to have a fair and equitable registration process, we are unable to facilitate advance online registration prior to this date nor can we "hold" places for any individual runners.   We appreciate there are a huge number of great causes and charities out there that people would like to take part in the race for but it would be impossible to accommodate everyone and we would appreciate your understanding of this position.
For 2020, we are delighted to have again secured the services of leading event management company Core Timing to handle our online registration process and timing services for the 36th annual Warriors Run on Saturday 29th August.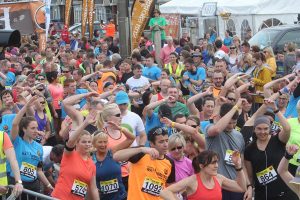 Registration Details for 2020 :
The number of places in the 2020 Warriors Run has increased to 1100.
This year again, there will be NO standby list for the 2020 Event.
The festival committee have no input this year into the registration process (including transfers and cancellations) and all queries and/or requests for transfer must be done through Core Timing offices whose details will be on emails and on our website after registration.
njuko.net's online payment system will accept the following cards : Visa, Mastercard, Laser, Delta, Visa Debit and  Electron
In order to participate in the The Warriors Run you must register by the following method :-
Runners Online Registration
Competitors must register online before MONDAY 10TH AUGUST 2020 @ MIDNIGHT. The registration fee is €40 and each participant will receive a technical T-Shirt.
Registration will be done through njuko.net.  Links are on the homepage of this site, on the Core Timing Website and below.
https://www.njuko.net/warriors-run-festival/
Please note if maximum capacity in the entry of runners is reached before the above date, registration automatically closes. No late entries can be accepted once registration cap is reached.
Online registration for The Warriors Fun Walk is available as above. Entry fee is €20 and each participant will receive a technical T-Shirt and a commerative medal. Walkers can also register in person on FRIDAY 28TH AUGUST 2020 between 6PM and 8PM in The Warriors Festival Marquee or from 12PM on the morning of The Warriors Run.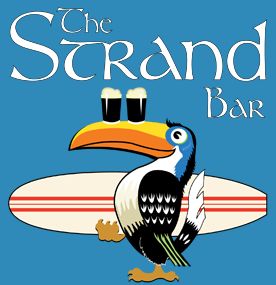 In appreciation of their continued support and sponsorship of the Warriors Run, the 2020 Festival Committee are allocating 300 registrations to The Strand Bar in Strandhill to be filled by the first 300 runners in attendance at the Strand Bar on Thursday 28th May 2020 at 8.00pm.
It is important to note that in order to facilitate this, the following conditions for onsite registration will STRICTLY apply :
Registrations will be allocated on a first come first served basis
Only one registration per person
Person in attendance must be the person to be registered (transfers can take place at a later date)
Registrants will be required to present Photo ID and the €40 fee (no credit cards or cheques can be accepted)
Please ensure when completing the application that your e-mail address is correct.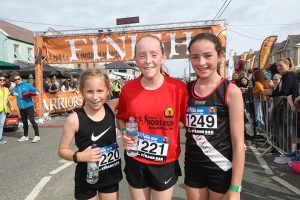 For 2020, we are delighted to continue with the Young Warriors Run on the Warriors Run day, a 5k race for younger runners that will encompass the village of Strandhill.  This race will take off directly after the main run has started and will be chip timed to give younger runner that real race experience.
Registration will open online on the 29th May and closes on Monday 10th August at midnight (NOTE: After that you can register on Friday 28th between 6.00pm and 8pm and on the morning of the Run up to 2pm in The Warriors Festival Marquee)
Entrants must be 12 years or over and under 16 years
There is a entry limit of 200 runners
Entry fee €10
T-Shirts for all entrants and a commerative medal on crossing the finish line
Prizes for 1st Male and 1st Female home
PARENTAL CONSENT MUST BE GIVEN TO TAKE PART
PLEASE NOTE THERE IS AS USUAL NO POSTAL (SNAIL MAIL) REGISTRATION FOR 2020!
Please note that due to the high levels of interest for the 2020 Run, the number of entries will be capped for safety purposes so early registration is essential.

PLEASE NOTE THAT THERE IS A NO REFUNDS POLICY IN OPERATION
2020 Registration Confirmation & Bib Numbers
When you register you will receive a email from Core Timing.  Hold on to this email as it will be your entry confirmation along with your BIB NUMBER.  These will be sent out approximately END OF JULY of registration so don't panic if you don't get an email straight away as in other years.